BOTH SERBIA AND MEXICO HAD TO WIN THEIR OWN PLACE IN HISTORY
REPUBLIC OF SERBIA AND MEXICO
Mexico is a country which simultaneously inspires intellect, nourishes soul and enchants all the senses. Within its vast area, it embraced a multitude of astonishing landscapes – deserts and snowy peaks, jungles and beaches. Pre-Columbian civilizations have left their mark in civilizational achievements and magnificent architecture, and the influence of Spain is reflected in all aspects of modern life. Beauties of nature, historical monuments and rich culture make this country one of the favorite tourist destinations in the world.
Mexico is one of the countries highly regarded by the citizens of Serbia. Reasonably, as both countries have historically advocated the same values, fought for freedom for centuries and supported each other in foreign policy issues.
Mexico has been present in Belgrade as an Embassy, which has been active for several decades and whose goal is to further develop friendly relations with Serbia. In a conversation with Mr. Juan Roberto González Ramírez, chargé d'affaires a.i., we learnt more about the current trends in the development of this country, bilateral relations and directions for further cooperation.
Mr. Juan Roberto González Ramírez, chargé d'affaires a.i, Embassy of the United Mexican States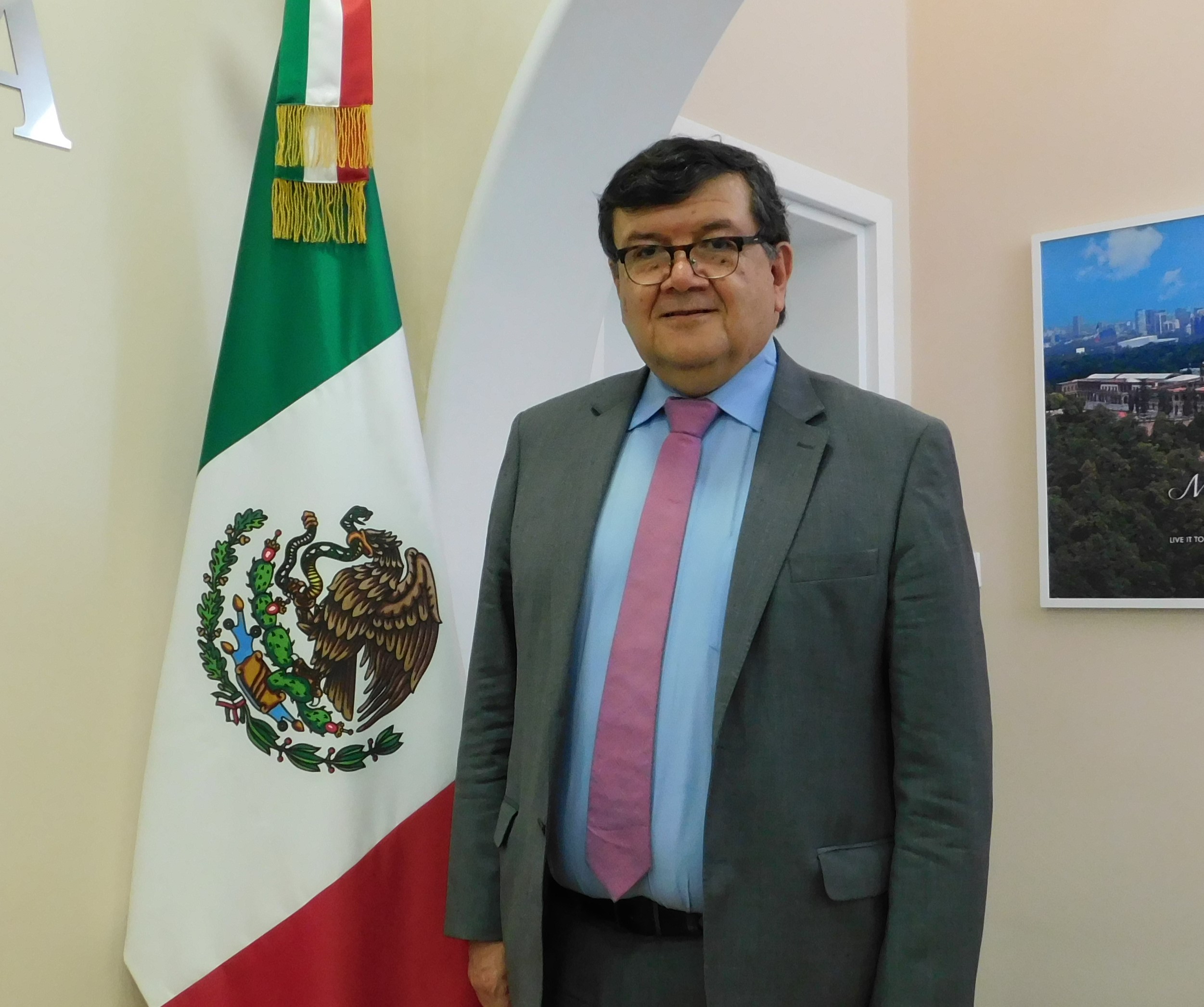 – During the short time spent here, I saw that Serbs are very proud of themselves and their culture. Mexicans feel the same when it comes to their past and heritage, he noted at the beginning of the conversation.
– Historically, neither Serbia nor Mexico have ever received any presents. We had to struggle on our own to win everything we have and to gain our place in history. When two nations have such a definition they carry in their blood, they can very easily build prosperous relationships. My colleagues and I enjoy a great advantage because we live and work in an environment which is friendly to us, he said.
During the political turbulences our country went through, Mexico never severed diplomatic relations, first with the former Yugoslavia, and then with Serbia. Today, this state supports the territorial integrity of the Republic of Serbia and does not recognize the unilaterally declared independence of Kosovo and Metohija.
– In the period after the Second World War, in a stage which was bipolar everywhere in the world, both countries worked on the Non-Aligned Movement. Serbia was one of the leaders in that direction, and we were observers. We were defending the same principles and were facing the same threats.
Seventy years of friendship were marked in 2016, when an exhibition of works by our artists was organized in Mexico City and a series of contemporary Serbian films were presented. The ceremony was attended by a large number of high-ranking Mexican guests and representatives of the diplomatic corps.
A major challenge for Mexico's modern economy is how to reconcile economic flows with the developments caused by the coronavirus pandemic. Previously medium but constant growth rate is now recording negative values. In its economy, Mexico has sought to automate industrial production and to advance certain industries such as aviation. A new Free Trade Agreement was recently signed with the United States, to which about 80% of trade is tied.
Contrary to the decline in economic trends, Mr. Ramírez emphasized strengthening of the collective character and growing solidarity of the Mexicans themselves, who have been resisting natural disasters and other challenges they face for centuries. We would like to add – like the dauntless Mexican heroine Frida Kahlo.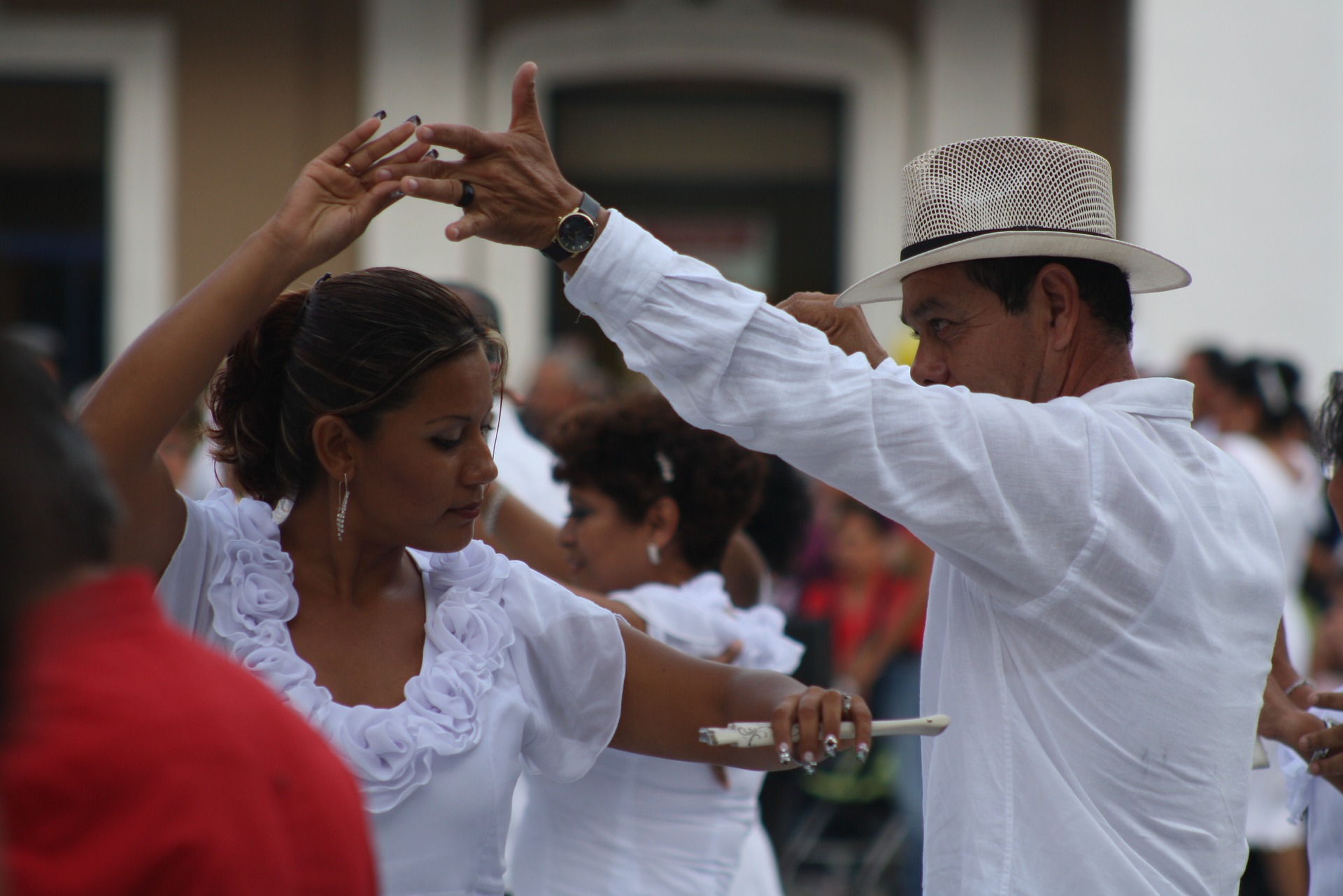 Further cooperation shall leave a special place for the issues including migration, environmental and human rights protection, which are becoming more and more endangered today, as well as free trade, foreign investments and their promotion.
– It is necessary for Serbia and Mexico to continue identifying the possibilities and to find common ground which will help us in free trade and exchange of goods, Mr. Ramírez recommended.
Mexico in Serbia
The Embassy of Mexico is also very active in the promotion of Mexican culture in Serbia. During the last year, 122 cultural activities were recorded, some of which were organized by cultural centers, academies, faculties, with which the embassy established cooperation.
– People here love Mexico, they know us and they want to help. When we have an idea, involvement is quick indeed – by faculties, libraries and other institutions. Doors are open for us, and that is extremely important. Mexican companies are more and more present in this zone, because they have opportunities for promotion and in the future they will play a huge role. One of them is VIP Mobile based in Austria, whose owners are from Mexico, stated Mr. Mr. Juan Roberto González Ramírez.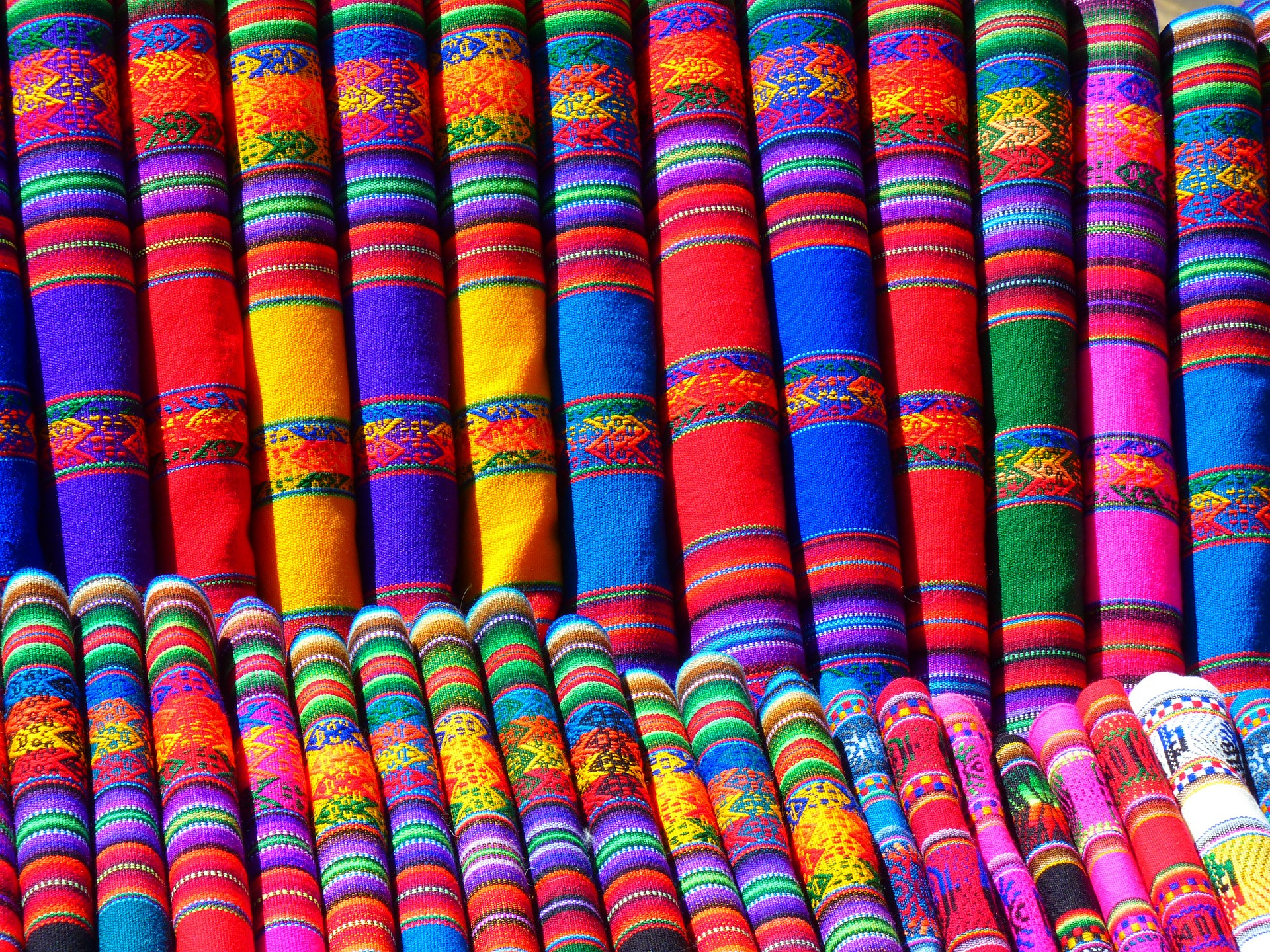 Mr. Ramírez pointed out that Mexican telenovelas have greatly contributed to the promotion of this country, while the citizens of Mexico are not even aware if this immense influence.
As for the impressions on Belgrade life, Mr. Ramírez emphasized the incredible strength the city has shown during historical events recovering from numerous invasions and bombings.
– I like the way people spend time with their families, how reliant they are to each other and I like how much they sing. I feel safe here.
Cooperation with Dipos
Although he has not spent long time in Serbia, according to his personal and the experience of his colleagues, Mr. Ramírez praised the work of Dipos, emphasizing that the Company always responded in a very short time to all requests from the Embassy. "Taking into account the quality, approach to the tenants and the price – I can say that we are very lucky," he added.
On the other hand, Ivana Milosavljevic, Deputy Director of Dipos, pointed out that the cooperation with the Embassy has always been extraordinary and that the atmosphere was always constructive. She added that there has always been mutual respect, as well as that colleagues from Dipos come to this building with joy.
Ivana Milosavljevic, Deputy Director of Dipos, visiting the Embassy of Mexico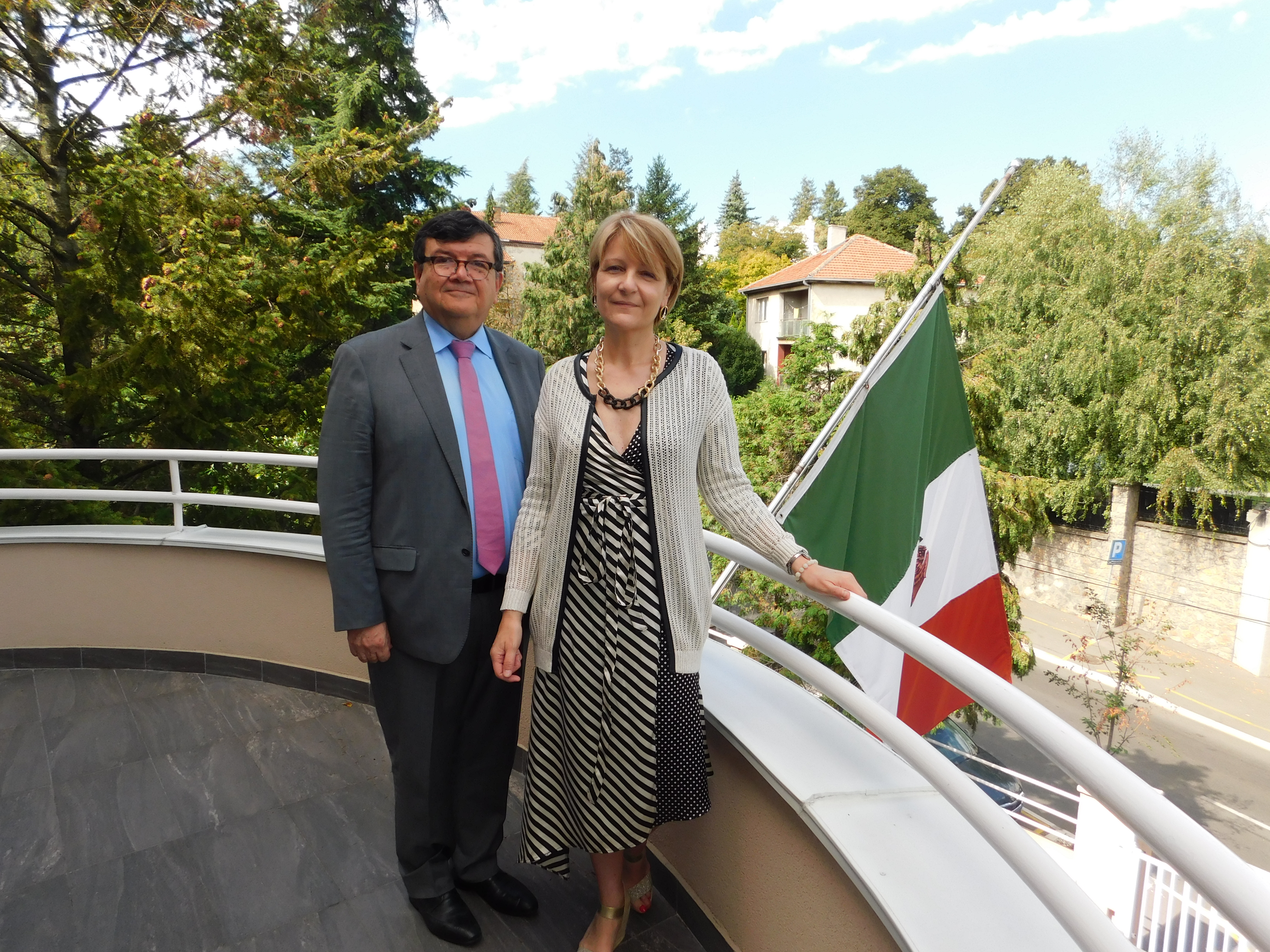 – I am more than glad that the building of the Embassy of Mexico has gained a new, representative look after the reconstruction carried out by Dipos, especially having in mind that the Embassy in Belgrade is also in charge of activities in Montenegro, Northern Macedonia and Bosnia and Herzegovina.
Both parties agreed that opening of a Mexican cultural center to present the rich archaeological, historical, and cultural heritage of Mexico, in the manner it really deserves, would be of importance in future.
INTERESTING FACTS ABOUT MEXICO
Mexican flag is composed of three vertical colors; red represents the blood shed by the Mexican citizens who fought for independence, green represents hope and white in the middle represents purity;
Approximately 60% of the Mexican population is Mestizo – Indo-Spanish combination;
The pyramid at Chichen Itza is listed as one of the Seven Wonders of the World;
Chocolate, chili and corn originate from Mexico;
Mexico is the world's first salt producer;
Jaguar is the largest wild cat in North America which can be found in the jungles of South Mexico;
The oldest university in North America is the National University of Mexico, founded in 1551;
Mexico City, one of the largest cities in the world, is located at the highest altitude and is the oldest city in North America; The city sinks 6-8 inches each year due to the pumping of water tanks located below it;
The traffic in Mexico City is such that the rich class uses air transport – helicopter to be transported to the desired location to avoid crowd.