Enhancing the quality of life of our tenants and the value of the property we manage is at the core of our business philosophy.
As our founder, the Republic of Serbia has entrusted us with the management and issuance of our portfolio of valuable real estate. Bearing this in mind, we strive to fulfil the most professional and ethical standards in our business.
In accordance with the agreement on providing temporary use, management and maintenance of real estate of property owned by the Republic of Serbia, we report to the Government of the Republic of Serbia as our founder and the supervising ministry.
We are proud that DIPOS is a significant contributor to the state budget and we are committed to continuously improving and innovating our internal business process, efficiency, quality and the kinds of services we provide. Our main goal is to increase the level of satisfaction of our clients.
Our founder is the Republic of Serbia, who is a 100% stakeholder of Dipos. Upon the decision of the Government of the Republic of Serbia, adopted on July 16, 2009, an Agreement was concluded between the Republic of Serbia, represented by the Republic Directorate for Property and Enterprises Dipos d.o.o. Belgrade. This agreement entrusted us with the temporary use, management and maintenance of property owned by the Republic of Serbia intended for the accommodation of foreign diplomatic and consular missions, diplomats and other foreign representatives in the Republic of Serbia. We continue to operate in accordance with this agreement, as well as in accordance with the agreement signed on March 27, 2018 with the Republic of Serbia, represented by the Director of the Republic of Seriba Property Directorate.
We are organised as a limited liability company.
Dipos is a single-member limited liability company. The governing bodies of the company are the assembly and the director, and governance is carried out in accordance with the Companies Act.
List of regulations
List of regulations by which Dipos is regulated for the execution of its business activities:
QUALITY CONTROL, INFORMATION SECURITY AND CERTIFICATES
In an effort to continually develop, improve the quality of services, understand and meet the needs and expectations of business partners and users of our services, as well as all stakeholders, and above all to position ourselves as a trusted partner, we have established and implemented an effective and efficient quality management system standard ISO 9001: 2015, which we are proud owners of.
In order to improve and protect the information security system and assets from all threats, whether accidental or intentional, internal or external, we have implemented an information security management system standard, ISO 27001: 2013, which is compatible with ISO 9001: 2015.
DIPOS is also the proud owner of BISNODE International Credit Certificate, with AAA ratings for 2017 and 2018.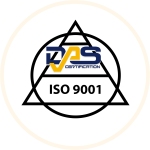 Quality management system 9001:2015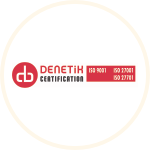 Information security management system standard ISO 27001: 2013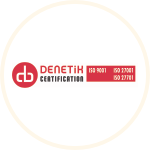 Privacy Information Management System 27701:2019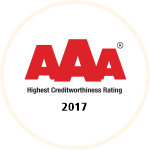 Creditworthiness Excellence Certificate 2017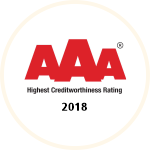 Creditworthiness Excellence Certificate 2018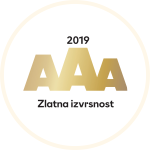 Gold Creditworthiness Excellense Certificate 2019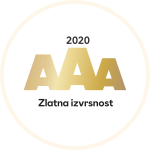 Gold Creditworthiness Excellense Certificate 2020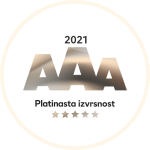 Platinum Creditworthiness Excellense Certificate 2021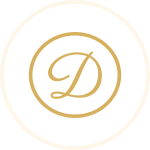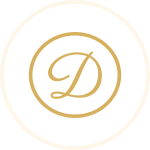 Information security policy
DEPARTMENT FOR RENT, COMMERCIAL AFFAIRS AND MARKETING
DEPARTMENT FOR LEGAL AFFAIRS
TECHNICAL SERVICES DEPARTMENT
GENERAL AFFAIRS AND LOGISTICS SERVICE DEPARTMENT