LAND OF MIDNIGHT SUN AND A THOUSAND LAKES
THE REPUBLIC OF FINLAND AND THE REPUBLIC OF SERBIA
The Republic of Finland, whose capital and largest city is Helsinki and its archipelago one of the most beautiful in the world, is also called the land of lakes and forests. Forests cover more than two thirds of of this Nordic country. It is also the largest timber producer in Europe. It has as many as 187,888 lakes larger than 500 m2. The water in Finland is considered the cleanest in the world.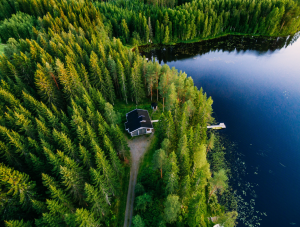 Finland is a predominantly lowland country and one of the least populated in Europe.
Its nothern ocean climate brings cold winters and moderately warm summers. In the far northern part, above the Arctic circle, the sun does not set for about 73 days, thus creating the famous white summer nights.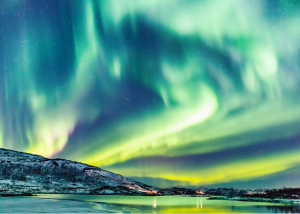 In Lapland, it is possible to see the breath-taking Aurora Borealis almost 200 nights a year. Some Finnish travel agencies offer organized visits to Valhalli and Asgard, with the best view of the polar light dance.
Modern Finland has been intensively developing its technology in harmony with its untouched nature. According to UNICEF report, Finland records the highest ranking in literacy and science.
The country has two official languages: Finnish and Swedish. Surprisingly, Finland is also the only country in the world which broadcasts news program in Latin – news agency Nuntii Latini (News in Latin) has been publishing it since 1989.
Historically, Finland was a part of Sweden from the 12th century until 1809, and then part of the Great Russian Empire until it gained independence in 1917.
The head of state is the president, whom the citizens elect at general and direct elections for a term of 6 years. The Finnish parliament is unique because it includes the largest number of women in Europe.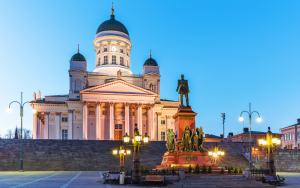 Bilateral relations between Finland and Serbia
Diplomatic relations between Finland and the former Kingdom of Serbs, Croats and Slovenes were established on August 7, 1929. Although the attitudes of the two administrations have differed throughout history, the two countries have built ever closer connections over time. In the past few years, there has been a dynamic political dialogue between Serbia and Finland with high degree of mutual understanding, especially in the context of Finland's support to the Serbia`s European integration process.
Today, there are about 20 Finnish companies operating in Serbia, which have their representative offices, and about 50 distributors of various Finnish products and solutions. The largest Finnish investment is the cable production factory "PKC Wiring Systems" in Smederevo, which is a part of the PKC Group. There has been a lot of interest lately from Finnish companies in renewable energy and circular economy. In this sector, one of the leading investors in Serbia is the company Taaleri Energia, which has invested in the largest wind farm in the region – Chibuk 1.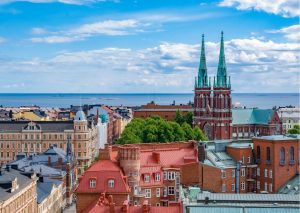 INTERESTING FACTS
• Finland inspired the famous author J. R. R. Tolkien to write The Lord of the Rings, one of the most popular bestsellers of all time
• The Finns are the top coffee lovers in the world. On average, they consume 26.4 kilograms of the drink per person a year, which is twice as much as the Italians
• Santa Claus is believed to live in Finland, near the town of Rovaniemi, in the northernmost part of Lapland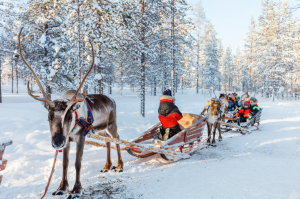 • Finland has the largest number of heavy metal bands per capita in the world – 54 bands per 100,000 people. This means that almost every village has its own heavy metal band!
• All profits from casinos in this country go to charity (including for treatments on quitting the habit)
• In ancient times, the Finns used squirrel skin to pay for the purchased goods
• In Finland, a country of 5 million people, there are as many as 2 million saunas