Ambassador of Albania in a farewell visit to Dipos
In a cordial atmosphere, in the premises of our Company, a farewell meeting was held between the Director of the Company, Ms. Bojana Martinovic, and the Ambassador of the Republic of Albania, H.E. Mr. Iljir Boćko, whose diplomatic service in our country is coming to an end.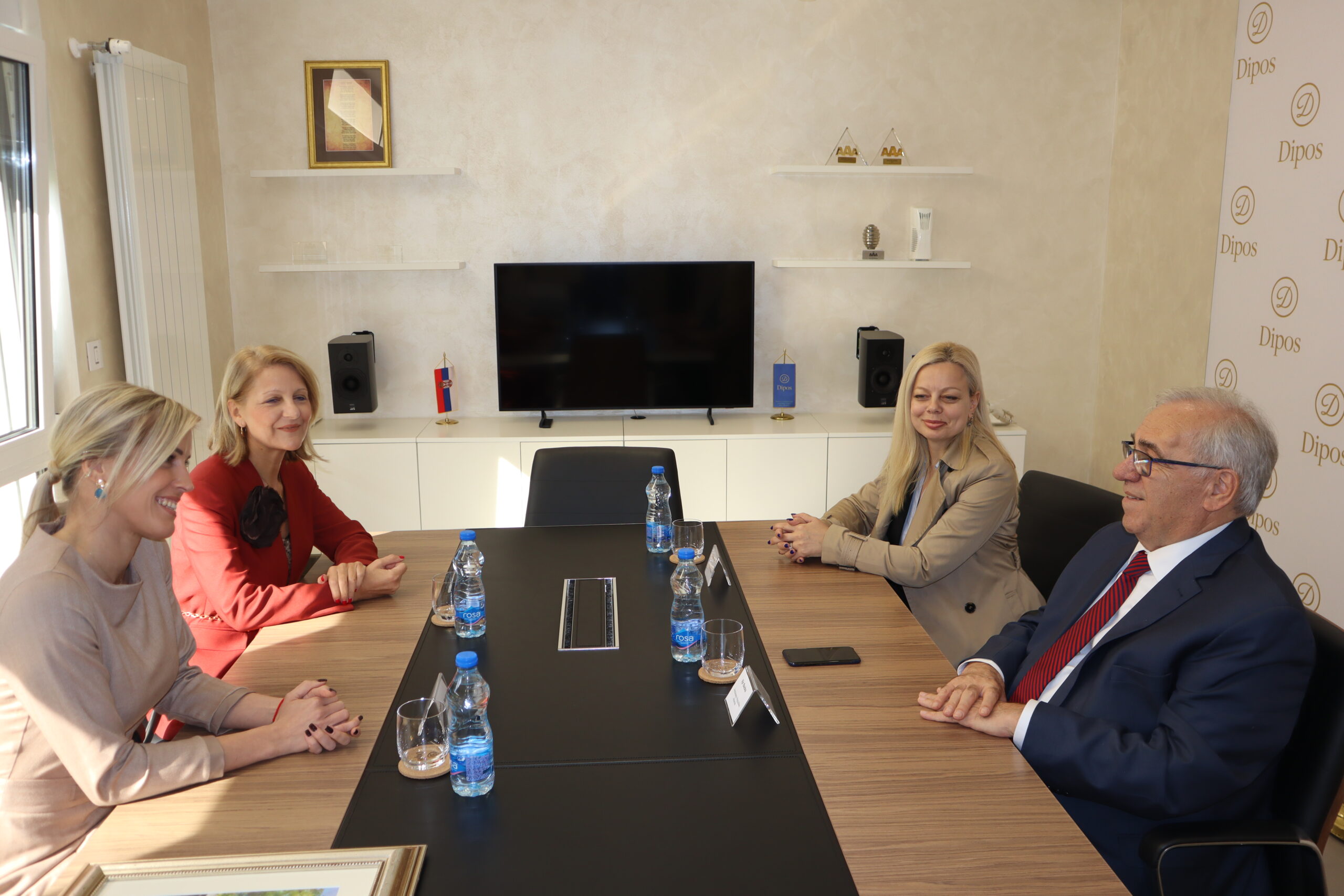 Speaking about the positive experiences during his stay and work in Belgrade, Ambassador Boćka emphasized his satisfaction with the cooperation with Dipos, especially stressing that Dipos always met the needs of the Embassy of Albania in Belgrade and at the same time expressed his belief that the cooperation will continue in the same intensity and quality during the following years.
Thanking the ambassador for the long-term cooperation, director Martinovic presented the ambassador with a suitable gift, expressing her gratitude for the outstanding long-term business cooperation and the shown trust.
Cooperation between the Embassy of the Republic of Albania and Dipos dates back to 1956, when the representatives of both entities continuously tried to improve business relations.
Saying goodbye to Ambassador Boćko, director Martinovic, on her own behalf and on behalf of all Dipos employees, wished Mr.Boćko good luck in his future work, thanked him for his trust and emphasized the importance of further development of business relations and cooperation between the Embassy of the Republic of Albania and Dipos.