Decades of business cooperation and love for sports
Thousands of kilometers apart, the Serbian and Brazilian people do not seem similar at first glance. However, Christian roots, love for sports, nature and good humor, even in the most difficult moments, is what makes our two nations close.
Property management and rental company "Dipos" d.o.o. Belgrade and the Embassy of Brazil nurture a multi-decade business cooperation, which dates back to 1983, when the first Lease Agreement was concluded for the real estate that is still used by the Embassy at 14 Krunska Street.
On a day when the most important secondary thing – football and the match of Group G of the World Cup in Qatar between Serbia and Brazil becomes the main topic in Serbia and Brazil, the ambassador of Brazil, H.E. José Mauro Couto hosted a reception at his residence to celebrate this sporting event with his friends and business partners.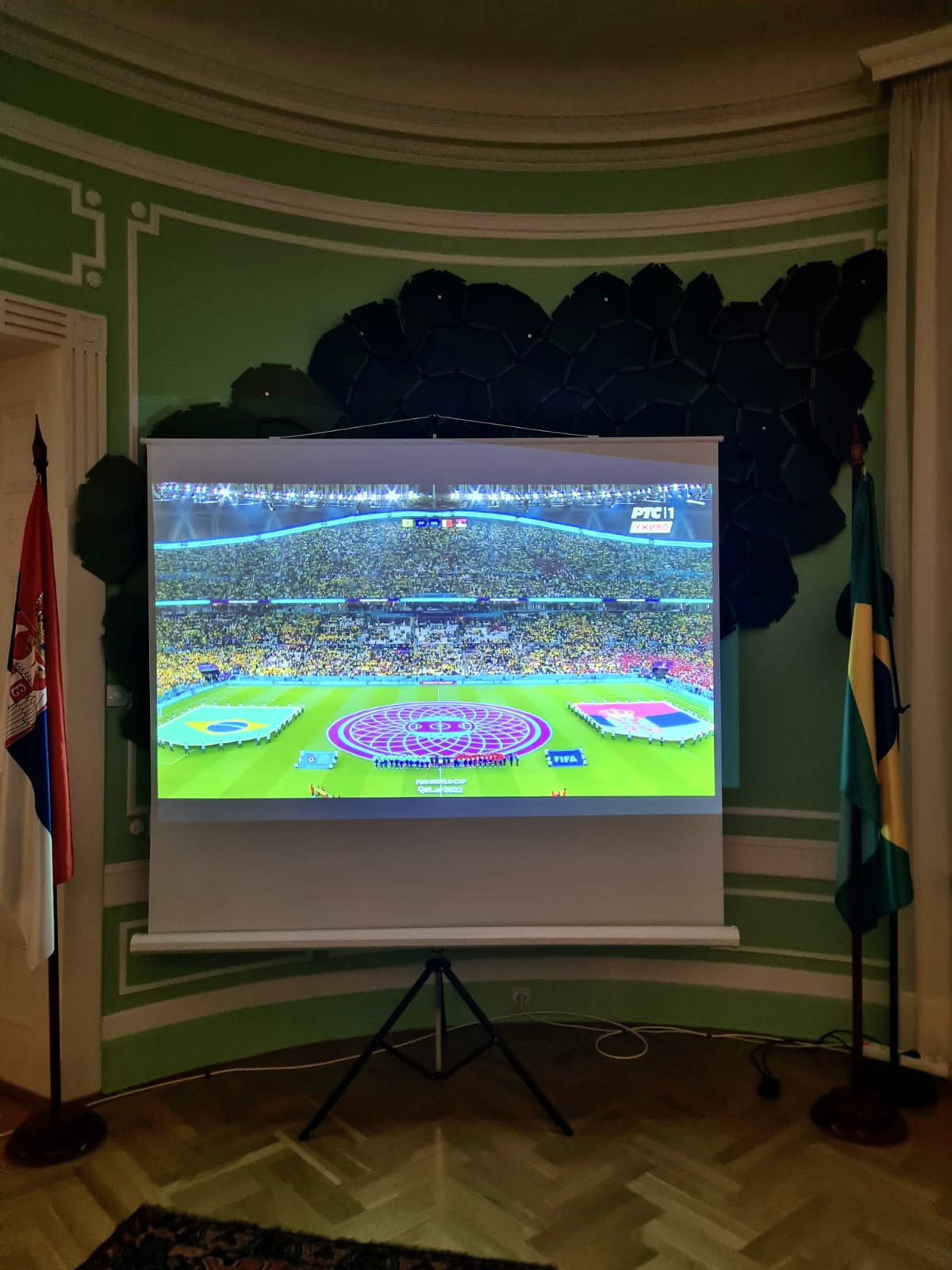 At the invitation of the Ambassador of Brazil, H.E. José Mauro Couto, the director of the Company, Mr. Djoko Krivokapic and the deputy director, Ivana Milosavljevic, attended the event.
The meeting took place in a good and true sports atmosphere, and the ambassador of Brazil had more reasons to be happy, since the Brazilian team triumphed with a score of 2:0.
Congratulations to the Brazilian national team for a great game.