Dipos awarded with Bisnode certificate
On the basis of the latest categorization and financial analysis of the previous three business years (2015, 2016 and 2017), carried out by Bisnode, Property management and rental company "Dipos" d.o.o. Belgrade has again, for this year, received for its business activity, the International AAA Credit Rating Certificate for 2018 as one of the most successful companies in in Republic of Serbia.
The certification award was held on April 16, 2019. in Hotel Holiday Inn, New Belgrade.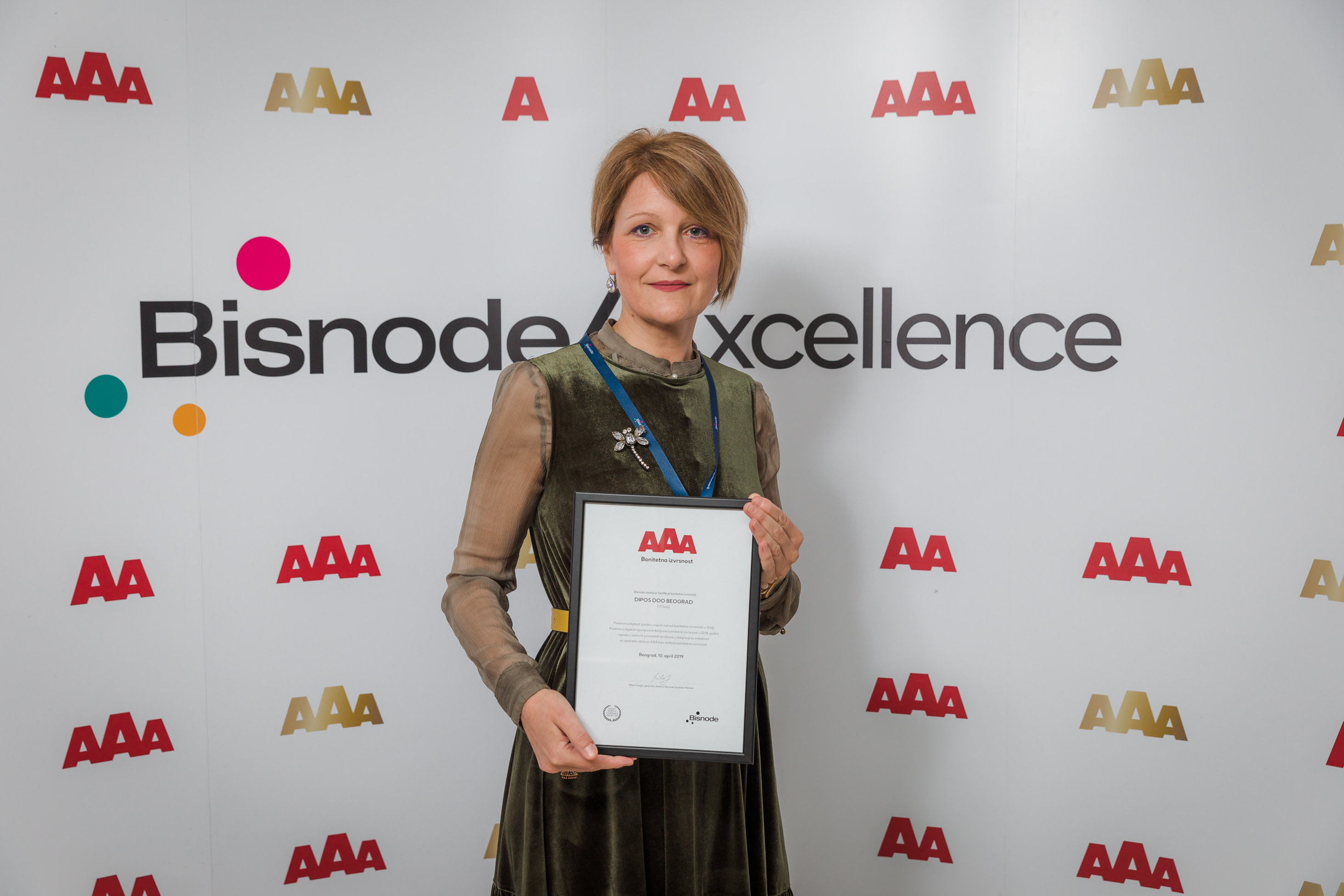 The AAA credit rating for 2018 is yet another proof that Property management and rental company "Dipos" d.o.o. Belgrade belongs to the very top of companies in the Republic of Serbia that are authorized to use AAA status as a symbol of credit rating excellence