The delegation of the Embassy of Mexico visiting Dipos
Today, Dipos had the pleasure of hosting the delegation from the Embassy of Mexico in Belgrade. In a friendly conversation H.E. Carlos Felix Corona and the director of Dipos, Djoko Krivokapic, discussed various possibilities of the extraordinary business cooperation that has been going on for 60 years.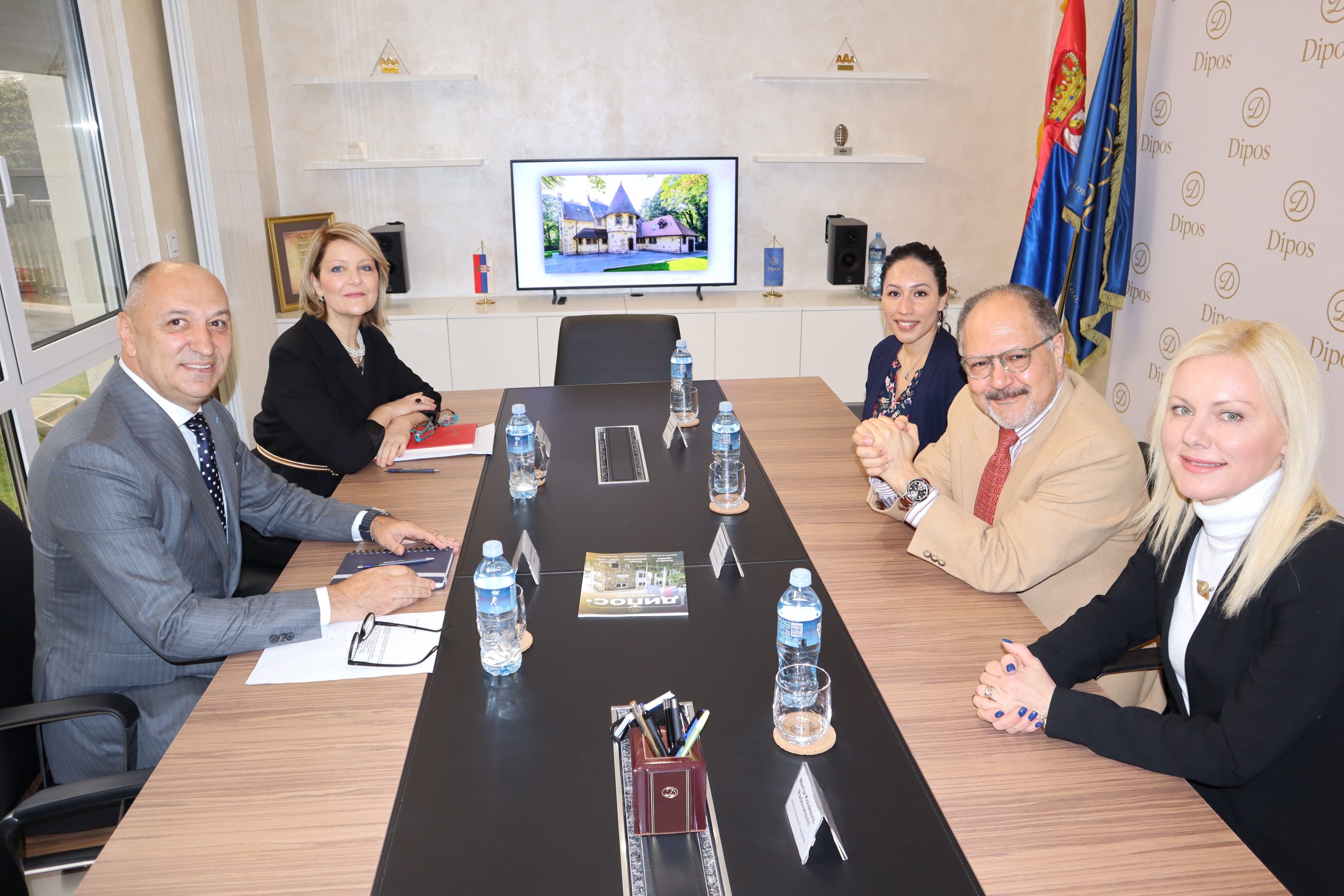 The meeting was attended by the Ambassador of Mexico, H.E. Mr. Carlos Isauro Felix Corona, attaché of the Embassy of Mexico, Mrs. Alejandra Abigail Mogel Osorio and Mrs. Marija Kolakovic-Radovanovic, administrative associate of the embassy, while in front of Dipos were present  the director of the Company, Mr. Djoko Krivokapic and the deputy director, Ms. Ivana Milosavljevic.
The Embassy of Mexico is using for its need property managed by our Company which is located at 5 Ljutice Bogdana street in Belgrade.