Serbian statesman, Prime Minister, one of the Defenders of the Constitution and creator of the famous "Nachertanije", Garasanin, along with Jovan Ristic and Nikola Pasic, remained noted as one of the three great Serbian statesmen.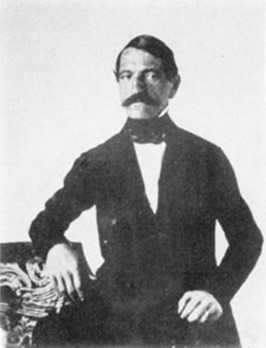 Ilija Garasanin
Ilija Hadzi-Milutinovic was born in 1812 in Garasi near Arandjelovac, after which he was nicknamed Garasanin. As the son of the wealthy Hadzi Milutin Savic, and a participant in both uprisings, Ilija was first taught by private teachers. His father later sent him to a Greek school in Zemun, and he was in Orahovica for a while, where he learned German. Unlike other Serbian statesmen of that time, it was noted that Ilija was not sufficiently educated or educated abroad, which did not hinder him in building a successful career. He had an exceptional talent for politics and organization of state administration.
After school, he helped his father in trading, and in 1837 he entered the civil service during the time of Prince Milos Obrenovic. He worked in Belgrade for a while. The Prince appointed him first commander of the Serbian army, and then of military police. He was also a member of the State Council, even though he was only twenty-five years old.
After the death of his father and older brother in the so-called Vucic's revolt, which the Defenders of the Constitution organized against Prince Mihailo, to bring Aleksandar Karadjordjevic to the throne, in 1842 the new prince appointed Garasanin as the Assistant Minister of the Interior, Tomo Vucic Perisic. As Vucic later had to leave the country at the request of Russia, Garasanin became the Minister of the Interior instead and remained at that position until 1852.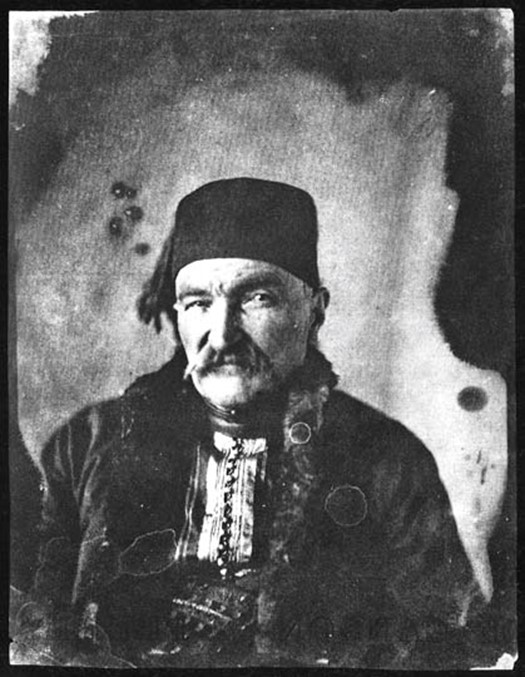 Toma Vucic Perisic
The person who created modern Serbia
It is believed that Garasanin was one of the greatest statesmen and administrators of the time of the Defenders of the Constitution, and a person who created modern Serbia. He headed Serbian state policy during the time of two princes, Aleksandar Karadjordjevic and Mihailo Obrenovic, resolutely advocated the principle of sovereignty, while at the same time supporting the development of an absolute monarchy, as a model of modern Serbia. During the rule of Prince Aleksandar Karadjordjevic, he was a supporter of the struggle for the Greater Serbia state. Later, as the Minister of Foreign Affairs of Prince Mihailo (1860-1868), Garasanin supported the Yugoslav solution. He was very conservative in domestic politics, and the first "Yugoslav" statesman among Serbs in foreign policy, believing that only one large Yugoslav state could maintain its independence.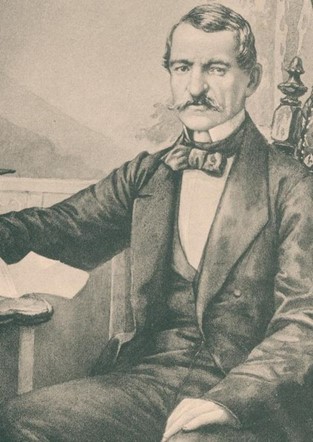 He formed and strengthened the police in Serbia and the bureaucratic way of governance, advocated a firm line of authority and absolute obedience of subordinates.
NACERTANIJE
"Nacertanije" (draft) is a former secret "program of foreign and national policy of Serbia", which Garasanin wrote for Prince Aleksandar Karadjordjevic, and which was first published as a complete document in 1906.
According to "Nacertanije", Serbia was supposed to work on the liberation of Serbs and other Slavs and the annexation of Bosnia, Herzegovina, Montenegro and Northern Albania (which included Kosovo and Metohija), at that time part of the Ottoman Empire, and Srem, Backa and Banat, as parts of Austro-Hungary. Serbia's main propaganda activity would be based on preparing the population of these areas for uniting with Serbia.
Political career of three and a half decades
In his long state and political career, of three and a half decades, Ilija Garasanin was not in service in two stages (1853-1856 and 1859-1861). Prince Milos did not forgive the Defenders of the Constitution, not even Garasanin, whom he did not tolerate in his vicinity. However, Prince Mihailo was not vengeful, so he returned the experienced politician to state affairs.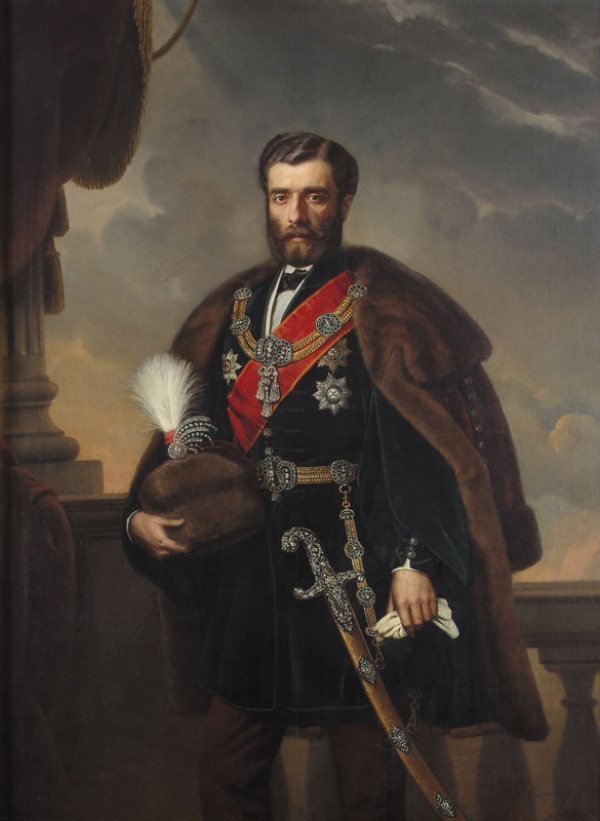 Knez Mihailo Obrenovic
He was the pillar of Mihailo's absolutist policy and a clear opponent of liberal ideas and democratic freedoms. He dealt almost exclusively with foreign policy issues. He accepted Mihailo's idea of ​​war with Turkey, and during his ministry, Turkish garrisons abandoned all the fortresses they held in Serbia, which is considered the greatest success of Serbian diplomacy at the time.
Prince Mihailo fired Ilija Garasanin in 1867, when he decided to change his policy. Raising the question of the inheritance of the throne and Garasanin's opposition to the planned prince's marriage to his cousin Katarina Konstantinovic can be added as a cause to this action.
However, when Prince Mihailo was killed in Kosutnjak in 1868, Garasanin was also nearby. His sobriety, extensive state and police experience required him to take the necessary measures to maintain order and peace.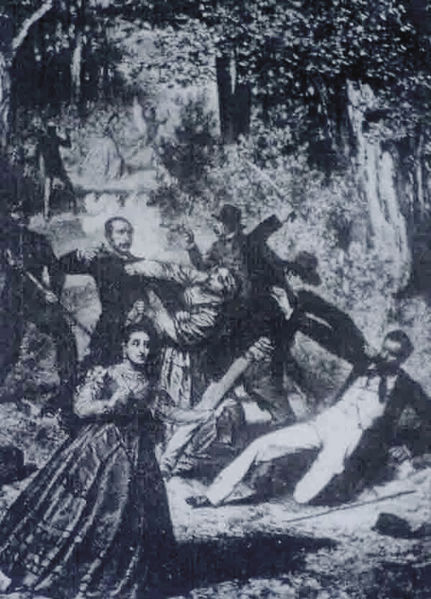 Artistic illustration of the assassination of Prince Mihailo in Kosutnjak in 1868.
Garasanin spent the last years of his life away from politics, on his estate in Grocka, where he died on June 22, 1874.
He was an honorary member of the Society of Serbian Literature, he was awarded the Decoration of Prince Danilo and the Obilic medal. His son Milutin Garasanin was a Serbian diplomat and Serbian ambassador to Paris. Today, many schools and streets in Serbia are named after him.