Customer satisfaction – one of Dipos priorities
One of the primary goals of Property management and rental company "Dipos" d.o.o. Belgrade is the satisfaction of its users. This goal is also a significant challenge for the entire organization and all employees.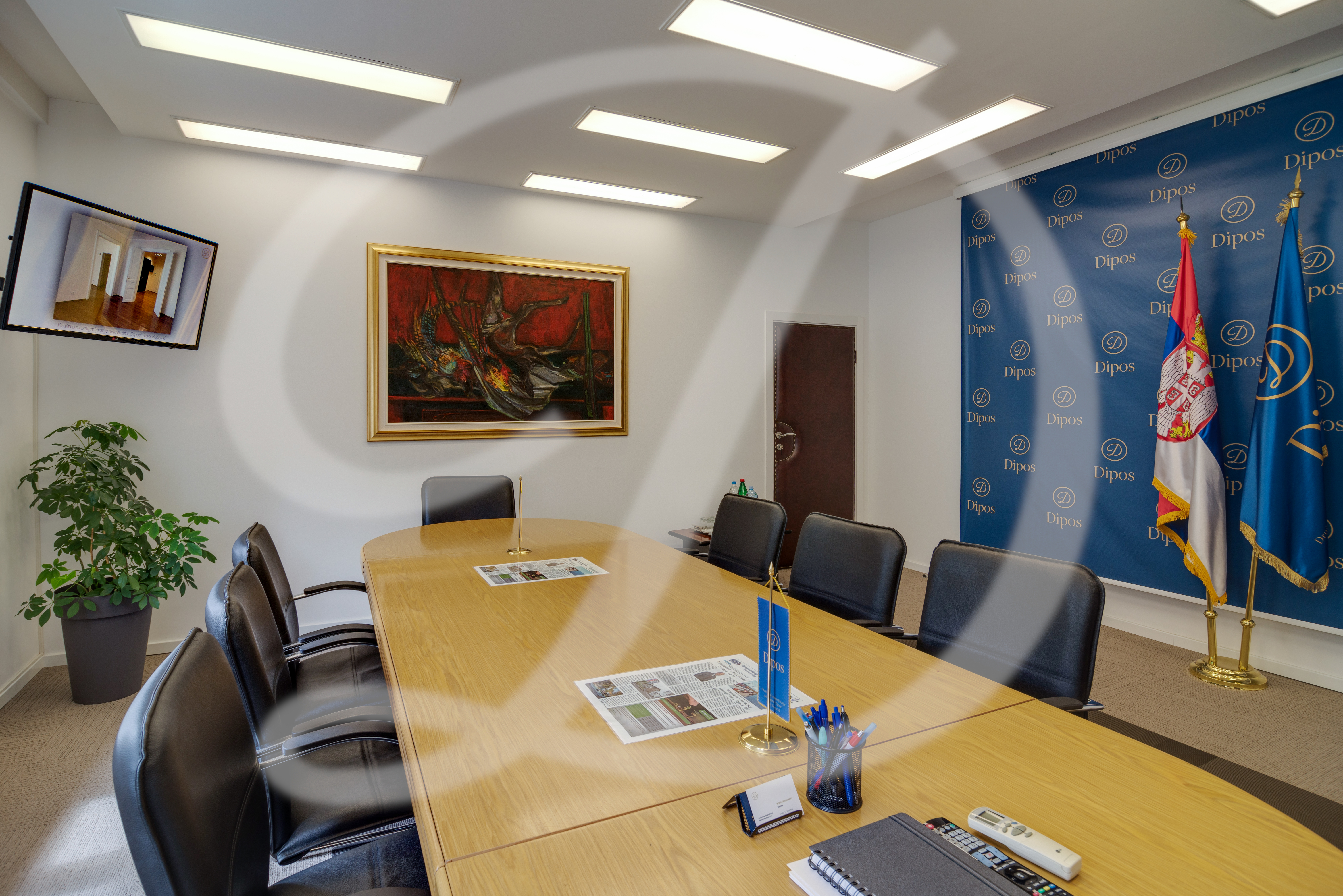 By implementing the international standard ISO 9001: 2015 Quality Management System, the Company has shown readiness to further improve its business processes, the ability to consistently provide services that meet the requirements of its customers, to take care of their satisfaction with services, to listen to their suggestions and to justify their expectations.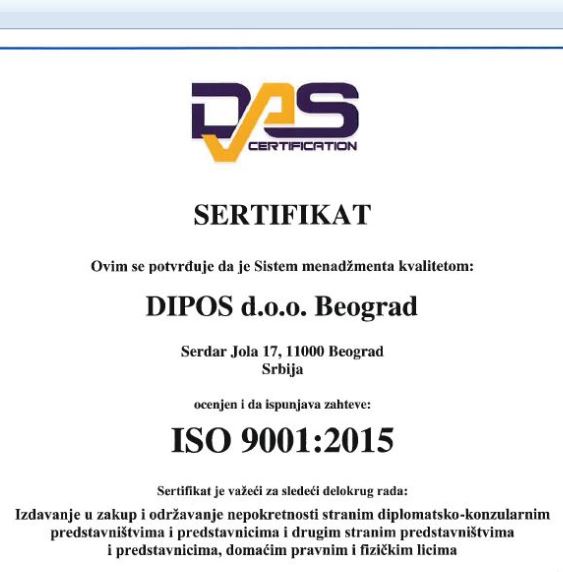 By conducting the survey, the company "Dipos" d.o.o. Belgrade strives to further improve the relationship with the users of its services, to identify opportunities for improving strategies, business processes and characteristics that users have valued, and to improve its business and achieve even better business results in accordance with their recommendations.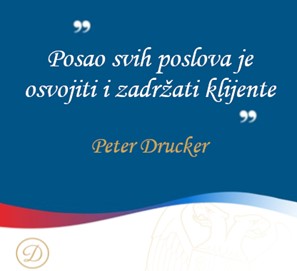 Property management and rental company "Dipos" d.o.o. Belgrade provided users of its services with an access link to an anonymous survey via e-mail, in which they can assess the quality of services provided, the work performed, the quality of resources used, compliance with deadlines for fulfilling their requests, orderliness and regularity of contractual obligations, Company image, business transparency. availability of information, position in relation to competition, kindness, professionalism, commitment, cooperation and efficiency of employees. In addition to the above, Dipos, through the anonymous survey, invited users of its services to make other observations and possible remarks, proposals and suggestions.