Dipos and the Cervantes Institute: a successful cooperationlasting a quarter of a century
The building at 19 Cika Ljubina street, managed by our Company, has been used by the Cervantes Institute for 20 years. The continuation of this extremely successful cooperation, as well as the possibilities for its expansion and improvement, were the main topics of today's visit of the director of the Institute, Mr. Giuseppe Maria de Sagara Angel to Dipos.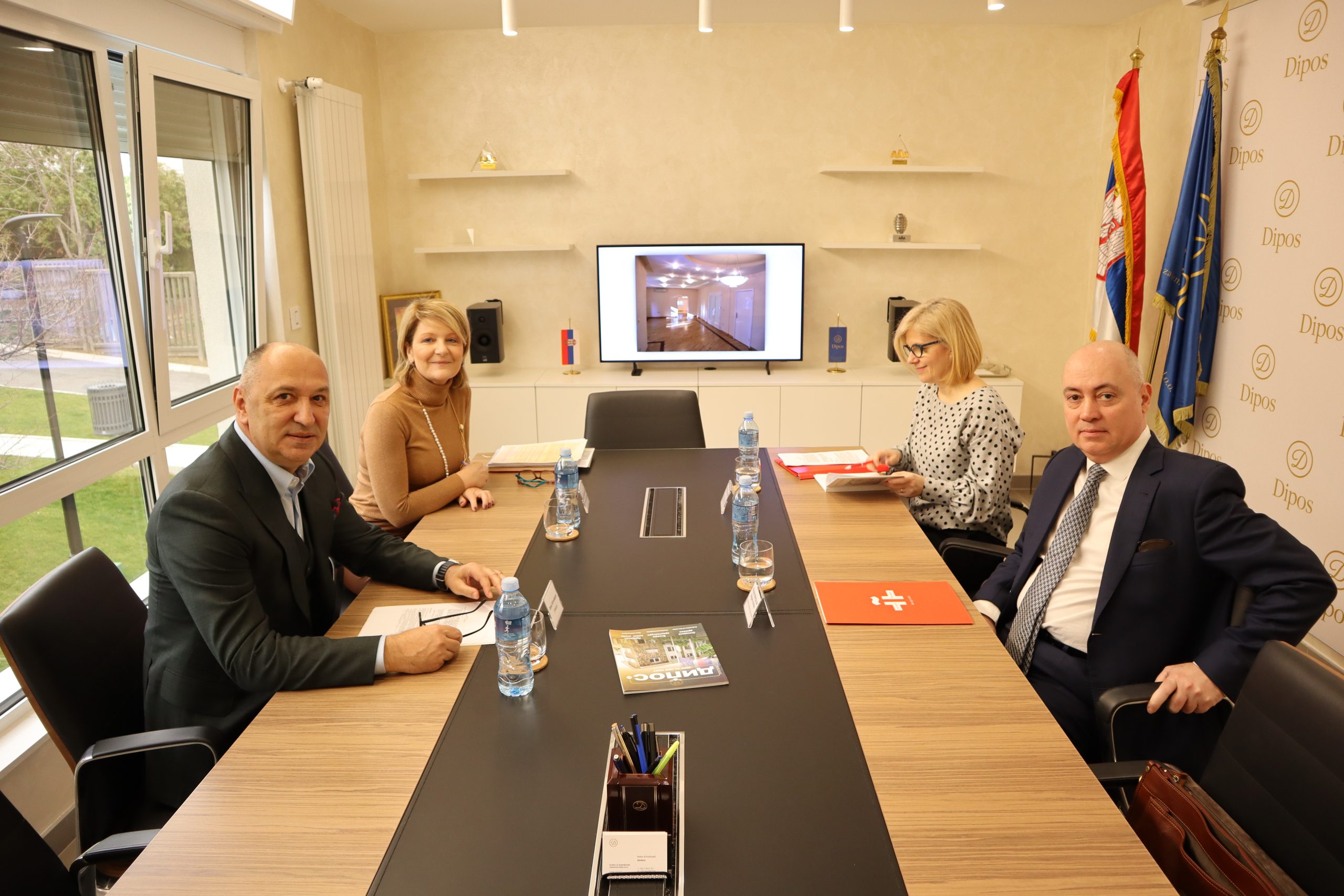 The Institute's representatives were hosted by the director and deputy director of our Company, Mr. Djoko Krivokapic and Ms. Ivana Milosavljevic. During the meeting, both parties expressed great satisfaction with the cooperation so far, which in light of the traditionally good relations between the two parties dates back to 2003.
At the meeting, the special attention of both parties was focused on improving the partnership with the aim of more functional and comfortable conditions for the work of the Institute and the promotion of the Spanish language and culture to the citizens of Serbia.