Cooperation established between Dipos and the International Women's Club
Today we had the great pleasure of hosting Mrs. Eun Hai Kim, President of the International Women's Club in Belgrade, at the premises of Dipos.
Deputy director, Ivana Milosavljevic, and the director of the Department for Rent, Commercial Affairs and Marketing, Svetlana Grujanic, discussed with our dear guest the possibilities and modalities of establishing cooperation between Dipos and the International Women's Club in Belgrade.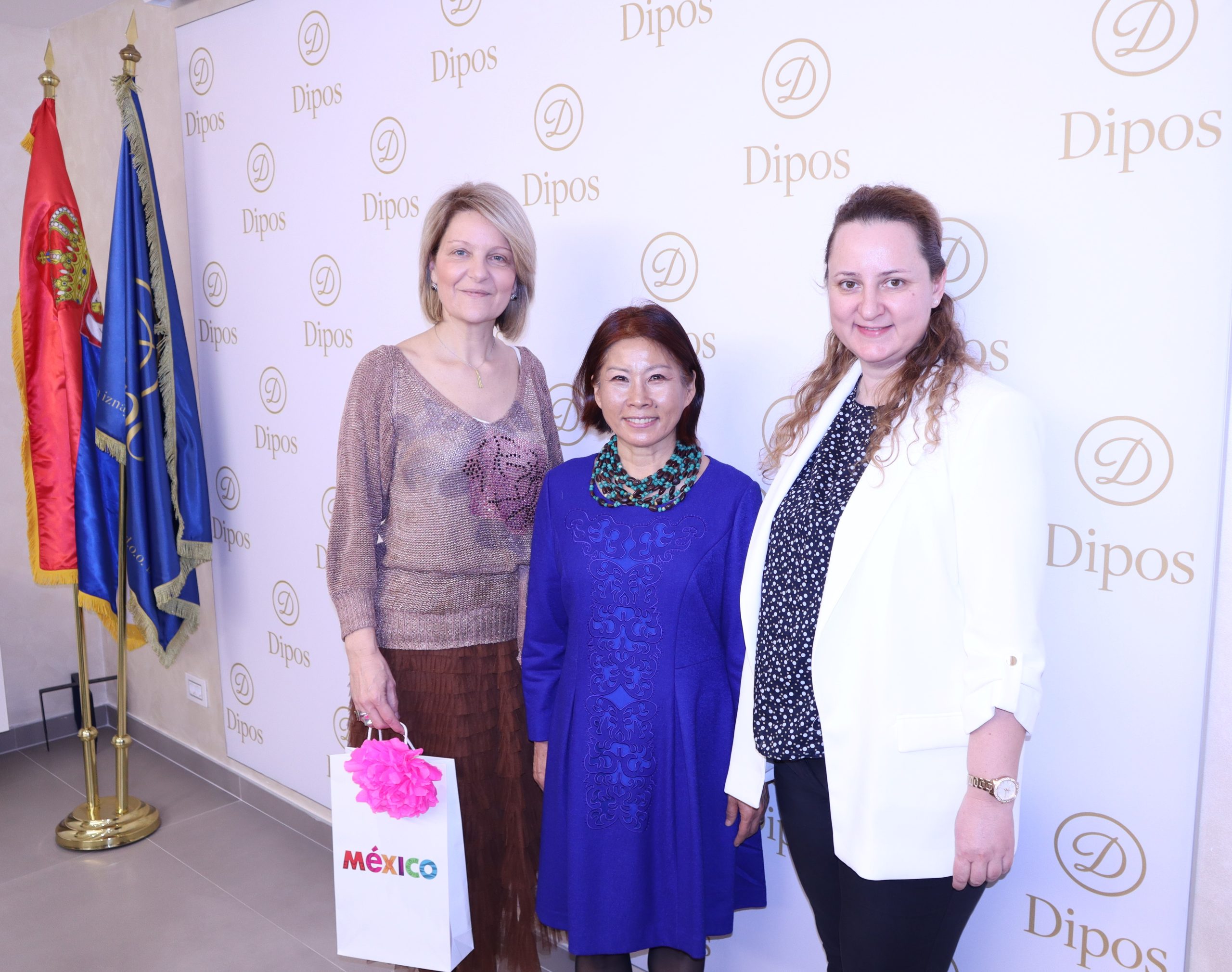 We believe that the establishment of cooperation to mutual satisfaction will contribute to a more intensive connection of Dipos with the diplomatic and international business community in Belgrade.
The International Women's Club is a non-government, non-profit organization made up of members from about 40 different countries, and its members are ladies from the international diplomatic and business community. The club has been operating for more than 30 years, but was officially registered in 2011, and in the Republic of Serbia it is best known for its popular charity bazaar, which is held every year during the first week of December. The bazaar gathers participants from several dozen countries, numerous embassies, several thousand visitors, and in the last 10 years alone, it has collected more than 560,000 euros in donations. Funds raised at the Bazaar found their way to numerous recipients among marginalized groups, medical services, educational institutions and many others in need of help and assistance.