Monthly Coffee Morning: Dipos socializing with the Internationa Women's Club
Today's meeting of Dipos representatives and members of the International Women's Club in Belgrade, which we had the pleasure of hosting, was an extraordinary opportunity to open the doors of Dipos to our dear guests from all over the world and to provide them " a home away from their home", to exchange experiences, ideas and plans.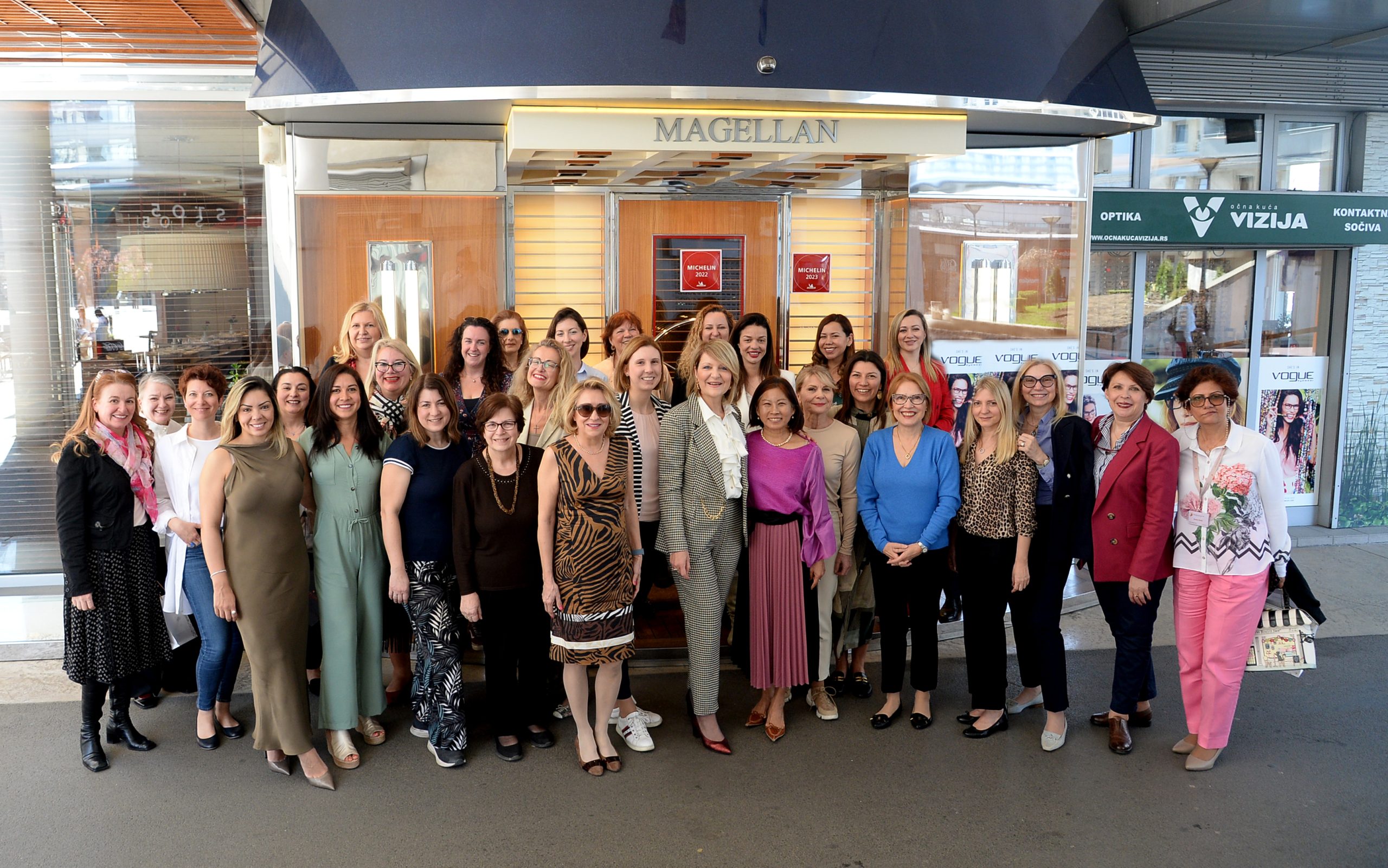 In order to foster cooperation with the diplomatic and business community in Serbia, in a pleasant atmosphere, we discussed the unique portfolio of Dipos services, as well as various opportunities for implementation of joint initiatives and more intensive cooperation in the coming period.
"Thank you very much for hosting the IWC members where, along with morning coffee, they enjoyed an organized Serbian cultural program. It is a great pleasure for us to cooperate with Dipos" – said the President of the International Women's Club in Belgrade, Mrs. Eun Hai Kim.
In addition to the members of the Club, the event was attended by Ivana Milosavljevic, deputy director, Svetlana Grujanic, director of the deparment for rent, commercial affairs and marketing and Marija Ivanovic, director of the service for general affairs and logistics of Diposa.
The gathering took place in the wonderful ambience of the Magellan restaurant, and the performance of theater actress Milena Vasic contributed to the wonderful atmosphere.