You listen to us and meet our needs
The Embassy of the Federative Republic of Brazil, in the very heart of Belgrade, is the city landmark which Dipos has been managing for decades. We were honoured to be hosted by H.E. Eduardo Botelho Barbosa, ambassador of the Federative Republic of Brazil to Serbia, to exchange views on the long-standing cooperation and latest developments in improving bilateral relations between the two countries.
H.E. Eduardo Botelho Barbosa, Ambassador of Federative Republic of Brazil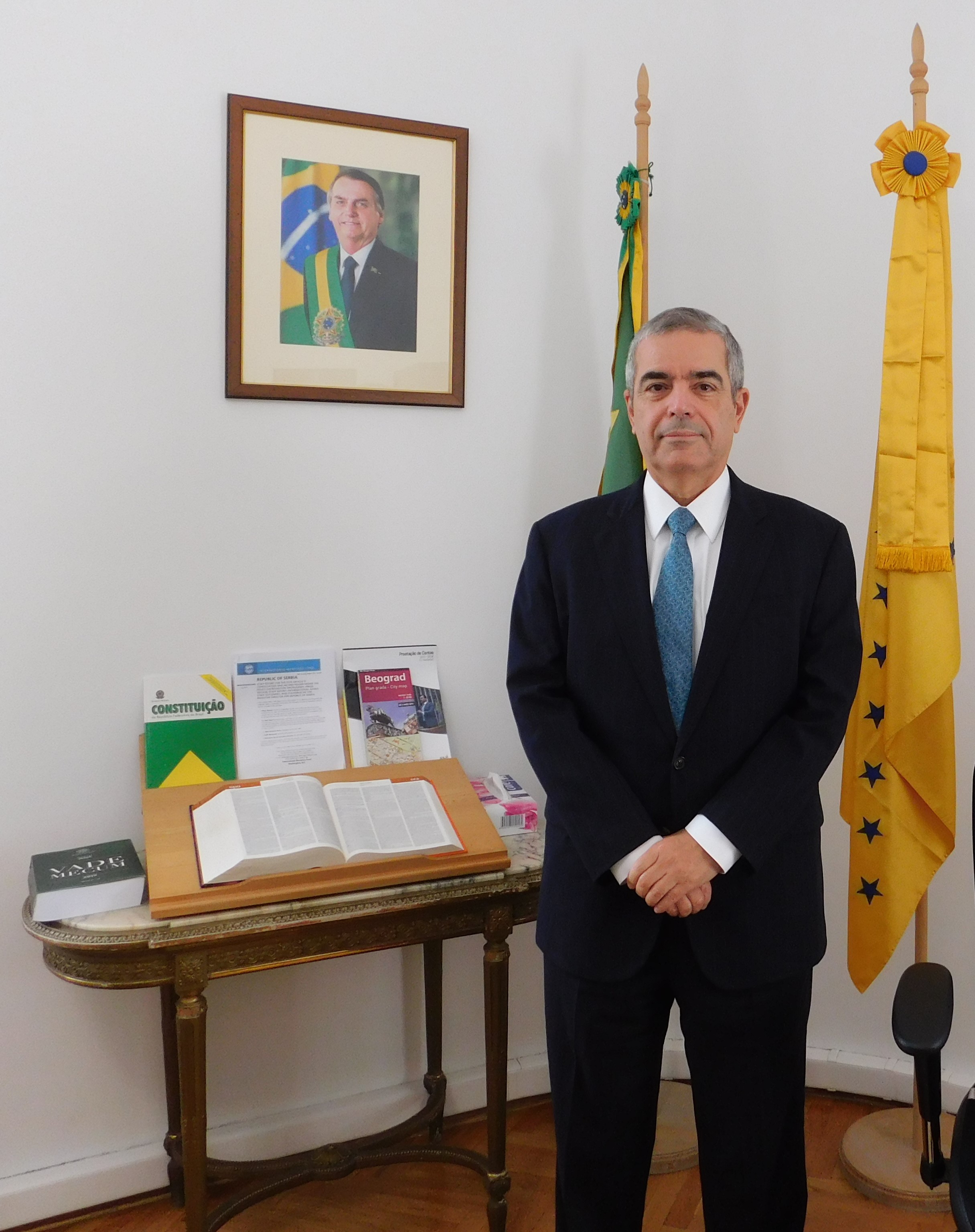 Happy to have returned to the office after the COVID-19 restrictions, H.E. Ambassador Barbosa noted that the bilateral relations between Serbia and Brazil have been historically marked with support and friendship, common views on international affairs and efforts to improve the trade and investment balance.
This was also an opportunity to mention the important support the embassy provides to Brazilian art to be presented in Serbia: famous brothers Sérgio and Odair Assad played at Guitar Art Festival, fabulous Brazilian dancers performed at Belgrade Dance Festival,  Brazilian films awarded worldwide were shown to the audience of the LGBT Merlinka festival, a CD with 12 etudes for the guitar of Heitor Villa Lobos transcribed for the piano and played by Julija Bal was published…
After a year and a half spent in Serbia, Ambassador Barbosa also identified some of the similarities between the Serbs and Brazilians:
– We have the same Christian roots. We both enjoy life. Brazilians have the sense of joy and humor which help us carry on. Both cultures value families, personal relations and friendships. We both like the countryside. I can say that it is in our blood, as four generations ago everything depended on agriculture.
Regarding the cooperation with Dipos, the Ambassador noted:
– The embassy is a landmark, but also a very comfortable office space. The façade and the interior were refurbished recently. The building is in excellent shape. I think that Dipos takes good care. You listen to us and you meet our needs.  We are happy to be here.