Long-lasting support in the international arena
Following the positive bilateral developments in the relations between the Kingdom of Cambodia and the Republic of Serbia, the Embassy of the Republic of Cambodia has been recently reopened in Belgrade. We are pleased that Property Management and Rental Company Dipos has been selected as partner in finding and maintaining the premises for the new office.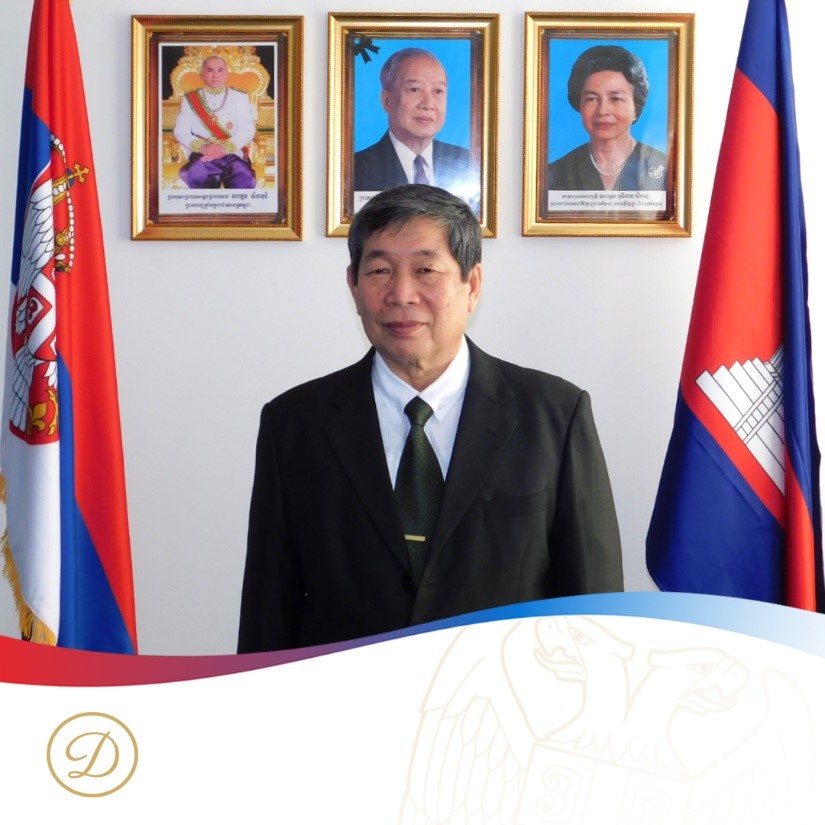 H.E. Tan Vutha, Ambassador of the Kingdom of Cambodia to Serbia, in the interview for our publications emphasized that his country cherishes its long-standing friendship and good cooperation with the Republic of Serbia over the years based on shared interests, mutual respect and non-interference.
The Ambassador also stated that the Kingdom of Cambodia and the Republic of Serbia always support each other in the international arena. Both countries have struggled to protect their national sovereignty, territorial integrity, peace and stability in their countries, as well as in the whole region. The Ambassador emphasized that the Embassy is investing efforts to boost cooperation and to unlock some additional potential.
Initially located in Terazije, the Embassy has recently moved to the heart of Vracar and now uses the premises in Molerova Street, also managed by Dipos.
The esteemed Embassy has expressed its satisfaction with the services extended so far.
Please refer to our blog for the full interview.